Ulster Bank Ireland DAC is a tied agent of Irish Life Assurance plc. for life insurance plans (including life assurance, specified illness cover, income protection, savings, investments, pension plans) and Personal Retirement Savings Accounts. Irish Life Assurance plc is regulated by the Central Bank of Ireland.
Why choose OnePlan Protection?
OnePlan Protection from Irish Life combines different types of cover within the one plan, including Life Cover, Bill Cover, and Specified Illness Cover. It means you can have more cover options, with one direct debit payment, from the one company, all under the one plan. With OnePlan Protection by combining benefits under the one plan you don't have to pay separate plan fees.
testDecreasing Life Cover pays a lump sum to replace income if anyone covered for this benefit on the plan dies.
testBill Cover pays money for your essential monthly bills (mortgage, rent, utility bills) if you are unable to work due to illness or injury while you are employed. If you have Bill Cover and are unemployed for more than one month, you will not be able to claim for this cover
testSpecified Illness Cover provides a lump sum if you are diagnosed with one of the conditions covered under the plan
testAllows you flexibility to change your plan if your circumstances change. You can change your level of cover and benefits from the first anniversary of you starting your plan
testIncludes additional benefits such as children's cover, terminal illness cover and guaranteed insurability depending on the benefits your have on your plan
testAllows you to choose guaranteed cover again as an optional benefit at an additional cost on certain benefits
testProvides money to your family to help them cover the cost of your funeral and other related expenses (this is optional cover, if selected you will be charged an additional cost)
Life Care
With OnePlan Protection you can access these separate services at no extra cost
• MedCare can help give you peace of mind if you are diagnosed with one of the conditions covered by MediGuide. This means you can have an independent review of your diagnosis and treatment plan from one of a range of leading medical centres around the world.
• This service is also available to your immediate family including your parents and your spouse/partners parents.
• A service for those unsure moments like when your child has a temperature at 2am or you have a burn that's worrying you.
• There are nurses available to talk to you 24 hours a day all year round. They can help you decide the best thing to do, whether that's advice on medication or if you should visit your doctor.
• This service is provided by Intana Assist for Irish Life protection customers.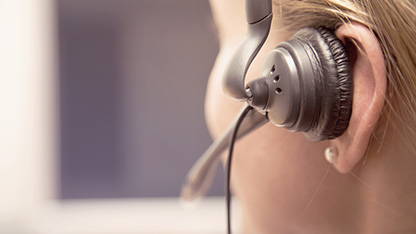 If you need to make a claim you will be provided with a dedicated claims team member to help you through the process. We also offer counselling services from the Clanwilliam Institute to help support you through bereavement or illness.
OnePlan Protection is provided by Irish Life Assurance plc.
You must be over 18 and resident in Ireland to buy OnePlan Protection. You can include cover for your partner if you want at an additional cost provided they are also over 18 and resident in Ireland.
You must keep up your payments to stay on cover. This is a life insurance plan not a savings plan so you cannot cash it in.
If after buying your plan you feel it is not suitable, you have 30 days to cancel it – any payments you have made within the first 30 days of sending you the details of your plan you will be refunded.
For full information and benefit descriptions including any restrictions and exclusions you must read the OnePlan Protection booklet and terms and conditions booklet
Before taking out insurance cover you'll need to meet with a financial advisor. Ulster Bank is tied to Irish Life and can advise you on OnePlan Protection.
Your financial adviser can help you see what level of cover you might need. This can vary depending on your circumstances, for example what level of income you have. You can choose one of three bundled cover options, Standard, Essential or Comprehensive to best suit your budget. You can also tailor the benefits according to your needs; you can choose any benefit on its own or a combination of benefits. Your financial adviser can help you choose the best benefits for you.