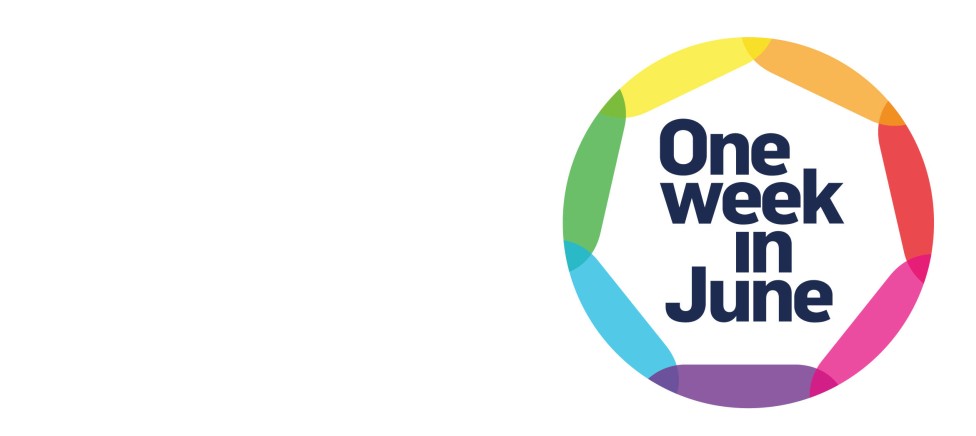 One week in June
Help for the fight against cancer
What is One week in June?
Ulster Bank's annual fundraising campaign One week in June takes place over the month of June, culminating in a series of events from June 20th to June 26th 2016 where staff and customers come together to raise money and awareness for Irish cancer charities, to help make a difference to the lives of those coping with the illness.
The campaign, now in its fourth year, will see staff from across the Island of Ireland taking part in numerous events from cycling to coffee mornings to raise awareness and funding for Irish cancer charities that matter to staff, customers and communities. Since 2013, we have raised over €1.1m for various causes close to the hearts of Irish people.
Our ambition is to help our customers and colleagues raise as much as possible for this great cause.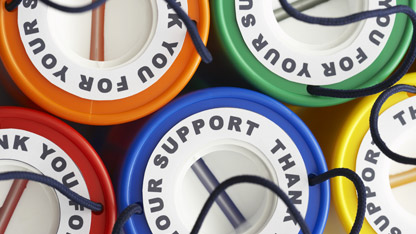 Why support One week in June?
Statistics show that 1 in 4 people will be affected by cancer, whether that takes a personal form or in the support of friends or family during the illness. Ulster Bank is committed to supporting our local charities in order to make a difference in the fight against cancer.
The difference you can make:
€50 - Barretstown can provide vital health kit to one of their medical centers
€100 - Cork ARC Cancer Support House can train and support their volunteer support listeners & therapists or
€250 - Laura Lynn can provide respite, crisis, transitional or end of life support for a child and their family in the comfort of their own family home.
Hand in hand can help families with contracted professionals for everyday services such a childcare, domestic services, laundry and family meals to reduce stress of parents and minimise the impact of travelling for treatments on the family quality of life.
All of our chosen charities this year help in the fight against cancer from providing medical care and holding support group meetings to researching cures and making wishes come true for children affected by cancer.
Every single euro donated during One Week in June makes a difference to people with cancer and their families throughout Ireland.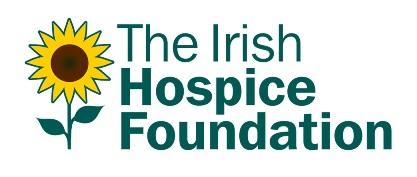 Bank it

How can you get involved?
Award Winning OnlineBranches will be hosting events throughout June for both staff and customers, where collection buckets are available for any donations.
Award Winning OnlineYou can make a donation to some of the national charities quickly and easily on Just Giving
Award Winning OnlineYou can also make a donation to any of our ATM charity partners at any Ulster Bank ATM throughout the Republic of Ireland.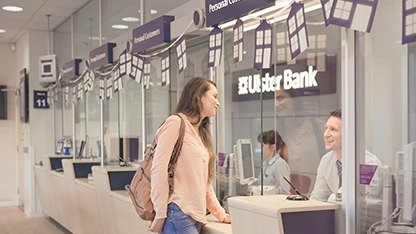 Get involved, raise money and make a difference
Here are some ways you can help
Donate online