Important Notice about Closure to New Business:

With effect from close of business 29 October 2021, Ulster Bank Ireland DAC will not accept any new application requests from personal customers. There are some exceptions to this for existing customers, click here for further information.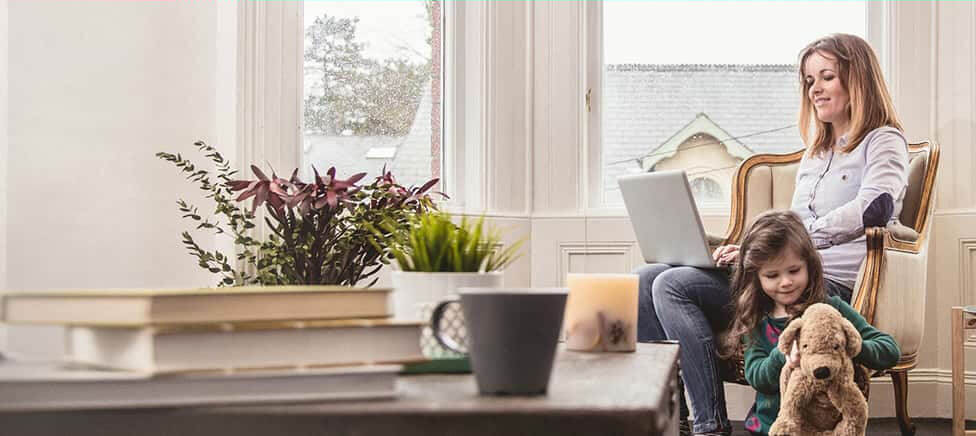 Lending criteria, terms and conditions apply.
Manage your mortgage online
What you can do
Switch to a new product

See how much you could potentially save by switching product




View your account balance, remaining term and product end date

You may also be able to view your up to date mortgage balance by logging into Anytime Banking

Check your monthly payment & due date

Keep up to date with and view your mortgage payments

Change your payment date & bank account you pay your mortgage from

Requesting a change of payment date is quick and easy to do

Overpayment calculator

See how much you could save by making extra monthly payments or a lump sum

Overpayments

Set up a regular overpayment, make a lump sum overpayment, make a missed mortgage payment

Set up a direct debit

The simple and convenient way for you to make regular payments

Check your loan to value amount

Check how much you owe on your mortgage in relation to the value of your home

Request a Certificate of Interest

Get an annual summary of interest credited or debited
WARNING: YOUR HOME IS AT RISK IF YOU DO NOT KEEP UP PAYMENTS ON A MORTGAGE OR ANY OTHER LOAN SECURED ON IT
WARNING: IF YOU DO NOT MEET THE REPAYMENTS ON YOUR LOAN, YOUR ACCOUNT WILL GO INTO ARREARS. THIS MAY AFFECT YOUR CREDIT RATING, WHICH MAY LIMIT YOUR ABILITY TO ACCESS CREDIT IN THE FUTURE
IF YOU CHOOSE A FIXED RATE MORTAGAGE:
WARNING: YOU MAY HAVE TO PAY CHARGES IF YOU PAY OFF A FIXED RATE MORTGAGE EARLY
If you choose a variable interest rate loan:
VARIABLE RATE LOANS: THE PAYMENT RATES IN THIS HOUSING LOAN MAY BE ADJUSTED BY THE LENDER FROM TIME TO TIME
Accordion
Icon expand

Change ownership of my mortgaged property
We understand your circumstances may have changed and that you wish to change the ownership of your mortgaged property.
Find out more about our Home Mover mortgages

If you wish to change the ownership of your mortgaged property, you can contact our team on the number below:
Phone: 1800 435 763

Opening hours:
Mon-Thu 9am to 7.30pm
Fri 9am to 6pm
Sat 9am to 1pm
Excluding public holidays
Calls may be recorded
Accordion
Icon expand

Review my current rates
If your current deal is coming to an end, we will write to remind you 60 days in advance. You can choose to either:
Let your rate switch to our flexible Standard Variable Rate. As Standard Variable Rate is not linked to the European Central Bank (ECB) base rate, the rate can increase or decrease at any time even if there is no change in the ECB base rate.

Or choose from one of our other fixed or variable interest rates options.
If you choose a Fixed Rate now, Ulster Bank will have completed the transfer of your mortgage to another provider by the time your new fixed rate expires. In this scenario, you will receive advance notice from your new mortgage provider prior to your rate expiring, advising of the rate options available to you.
If you are currently on a Variable Rate or our Standard Variable Rate (SVR) and wish to switch your mortgage to a different deal, or you just want a look at what we have on offer, you can contact your local branch or contact us and we will provide you with a list of options available to you and the estimated monthly payment on each. If you would like the see the total interest you would pay on each option, we can provide this to you on request.
You should always keep your mortgage arrangements under review as there may be other options that could provide savings for you. This will depend on specific factors such as:
Your Loan to Value (which is how much you owe on your mortgage in relation to how much your house is worth the value of your home and outstanding balance on your mortgage.) You may be able to move between Loan to Value interest rate bands subject to the provision of an up to date valuation.

The amount of your borrowing

If you hold your main current account with us

Whether you choose a fixed or variable rate
You should contact us on the number below or contact your local branch to discuss any alternative rates which may be more appropriate for you or could provide you with additional savings. If you are not eligible to move to an alternative interest rate with us you might be able to avail of lower interest rate from another lender based on an up to date valuation of your property.
You can visit the Competition and Consumer Protection Commission's website for more information on switching lenders and changing mortgage type here.
Managing your Mortgage
Tools to help you plan